Dental Bridges – Norton Shores, MI
Fill the Spaces in Your Smile
Continual improvements in dentistry allow teeth to be preserved for longer than ever. Unfortunately, tooth loss is still a common problem. Whether from decay, disease, or injury, at least 120 million Americans have lost one or more teeth. If you're among those who are missing a tooth or two, you don't need to live with the challenges of an incomplete smile. We have the natural-looking solution you need. We can rebuild a beautiful, functional smile with a dental bridge in Norton Shores.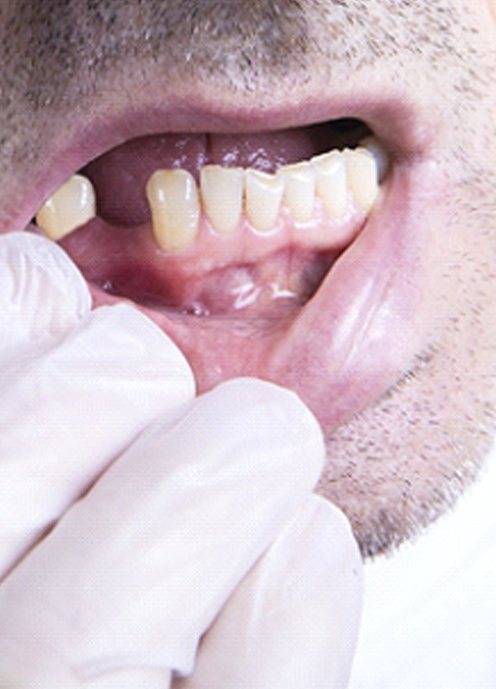 Why Choose Laketown Family Dental for Dental Bridges?
Personalized treatment plans for every patient.
High-quality, durable dental prosthetics.
Networked with dental implant experts.
What is a Dental Bridge?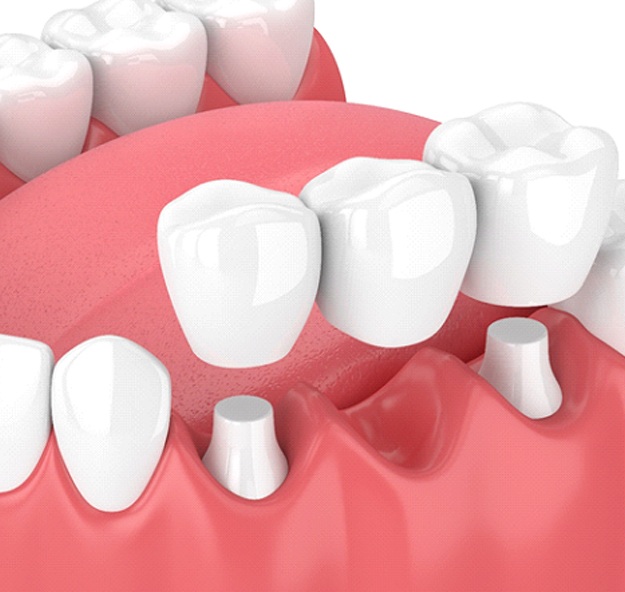 A fixed bridge is the most traditional method to replace one or more consecutive lost teeth. Your dentist in Norton Shores takes an impression of your mouth to recreate your teeth from all-ceramic material. The bridge will blend in with your real teeth to look natural as it takes the place of those you've lost. You'll restore your confidence and chewing ability while providing your remaining teeth with the support they need to stay in place to avoid additional complications down the road.
Types of Dental Bridges
You have more options than ever to treat missing teeth. After examining your smile and learning more about your preferences, we'll recommend either:
Traditional Dental Bridge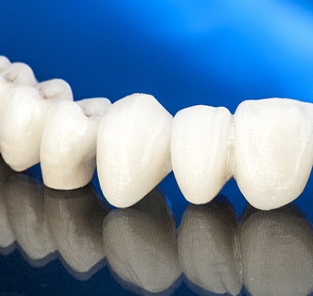 As a tried-and-proven solution, a fixed bridge is the most common method to replace one or more teeth in a row. Your carefully crafted bridge will rely on the support of your adjacent teeth to stay in place, which means they'll need to be reshaped to allow dental crowns to fit over them. It's a quick, convenient means to complete your smile using a treatment that lasts about 7 to 10 years before needing to be replaced.
Implant Bridge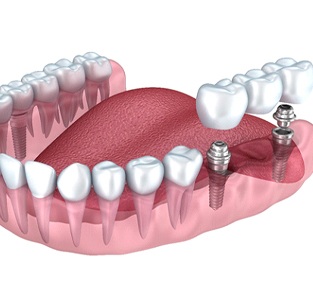 As an alternative to a fixed bridge, you can anchor your teeth in place using 1-2 dental implants. The posts are surgically placed into your jawbone to serve as new roots to enjoy unmatched support because they don't rely on healthy teeth. You'll preserve your natural smile by replicating the roots, which stops bone loss associated with missing teeth to lower your long-term costs for care. With over a 95% success rate to last for decades with the proper care, you can advantage from the next best thing to your real teeth.
The Benefits of Getting a Dental Bridge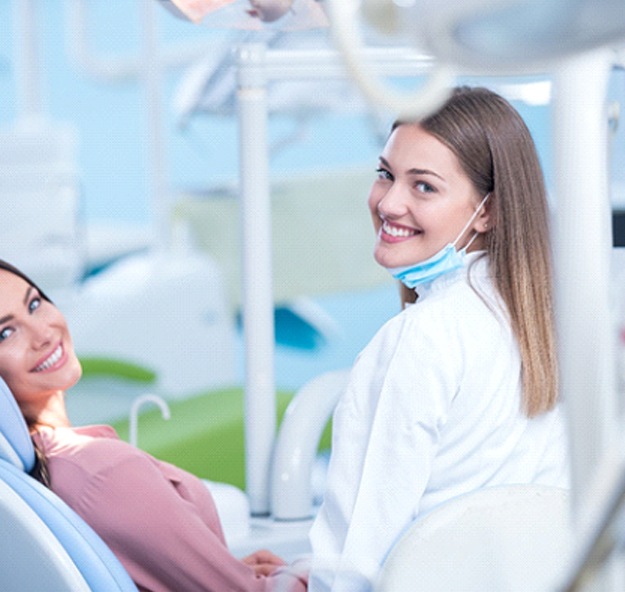 Tooth loss is more than just an aesthetic issue. An incomplete smile can affect your quality of life, oral health, and general wellness. A dental bridge can turn back the clock to reveal a stunning smile. Overall, you'll benefit from:
Improved self-esteem
Better chewing abilities
Clearer speech
Reduced risk of dental complications
Look younger
Convenient and cost-effective
Durability, high-quality materials for aesthetics and performance
Schedule Your Consultation Today
You don't need to live with gaps in your smile. Contact our office today to schedule your consultation for a dental bridge.