Meet Your Friendly Dental Team – Norton Shores, MI
Where Experience & Passion Come Together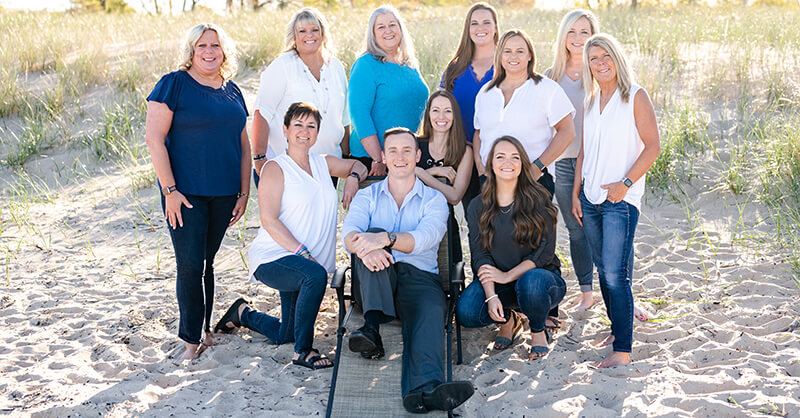 Most of our team members have over a decade of experience in dentistry, and this knowledge works well with their passion for providing 5-star service. At each appointment, our team will be by your side to guarantee a smooth and seamless experience, and they'll always have the answers to your questions. We know you'll love them starting at your first visit, and below, you can start getting to know everyone.
Cheryle, Financial Coordinator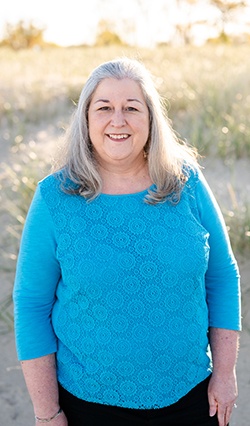 Cheryle has been a part of our dental office since December 1990, and we're grateful to have her 30+ years of experience on our team! She is a passionate patient advocate and likes the look on people's faces when she has helped them navigate the sometimes confusing world of dental insurance and financing in order to make their treatment easily affordable. She has two married children and three grandchildren that she adores spending time with and spoiling. Her favorite thing to do on the weekends is hang around the bonfire with friends and family, and she also likes attending different music events.
Susan, Scheduling Coordinator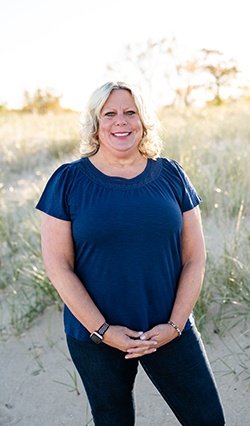 Susan has been with us since 2008, and she has nearly 40 years of dental experience. She enjoys helping patients with their scheduling needs to make their care as convenient as possible. She received her bachelor's degree from Grand Valley State University and currently lives in Norton Shores with her husband, Fluarry. They have three adult children: DJ, McKenzie, and Tyree. When not working, she enjoys sports, especially football, hiking, biking, and spending time with family and friends.
Christy, Registered Dental Hygienist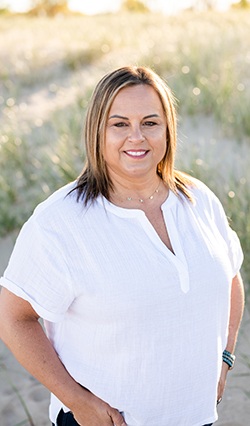 Christy graduated from Grand Rapids Community College in 2018 and joined our dental office soon after. She has 23 years of dental experience in total and enjoys cleaning teeth and making sure our patients receive the proper care for their smiles. She is certified to provide general anesthesia and nitrous oxide. She resides in Twin Lake with her husband and two younger kids (she also has an adult son), and in her spare time, she enjoys boating at different lakes, going to the beach, and traveling with family and friends.
Bridget, Registered Dental Hygienist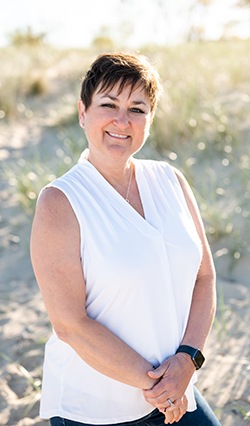 Bridget graduated in 1989 from Ferris State University with her associate degree in dental hygiene. She has been a practicing dental hygienist for over 30 years and joined our team in 1996. To help nervous patients relax, she often sings to them, so you might hear her throughout the dental office! Bridget is the proud mother of six children who range in ages from 29 to 14. So, life at home is very busy, with some kids being finished with college while others are just starting, and her youngest are very involved in athletics. When she isn't attending her children's games, you'll most likely find Bridget and her family relaxing on the lake.
Michelle, Registered Dental Assistant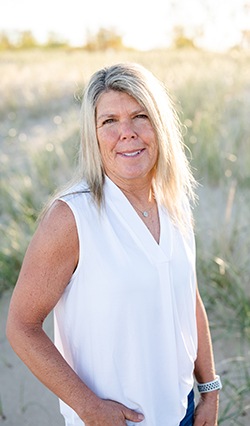 Michelle has been a member of our team since June 1989. She likes working with local families and taking care of their dental needs. She received her associate degree from Lake Michigan Community College and currently resides in Norton Shores with her husband, and they have two adult children, a daughter and son. When not working, she loves to run, go to the beach, travel, and spend time with family and friends.
Kris, Registered Dental Assistant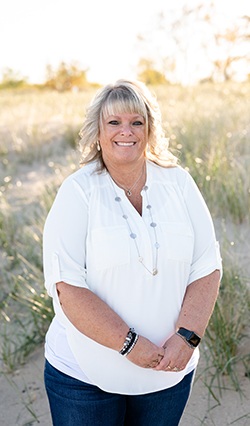 Kristina joined our dental office in December 1999, and she enjoys getting to know our patients and helping them with their dental needs. She received her associate degree from Lake Michigan Community College and resides in Muskegon with her husband and son. She also has three stepdaughters and three adorable grandkids. When not spending time with family, Kristina enjoys shopping for clothes and going to the beach.
Emily, Dental Assistant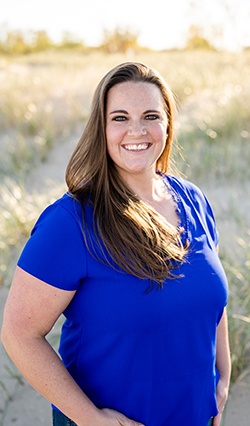 We welcomed Emily to the team in 2021, and in addition to her dental training, she also has a bachelor's degree in business management from Grand Valley State University. She and her husband, Curt, have two beautiful young daughters, Alexis and Aubrey, as well as a sweet dog, Zoey. On weekends, she likes to go camping, take the dog on walks, and play volleyball.
Amy, Dental Assistant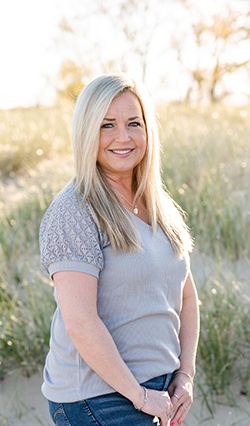 Amy may be new to our dental office, but her career in this field spans over two full decades! She loves that this job is different every day and that she's constantly learning new things in an ever-changing field. At home, she and her husband have three children named Collin, Austin, and Olivia. They also have a dog named Mila and are currently housing an exchange student from Vietnam named Lily. Some of her favorite hobbies include spending time with loved ones, being active in her church, vacationing, boating, and baking.
Samantha, Dental Assistant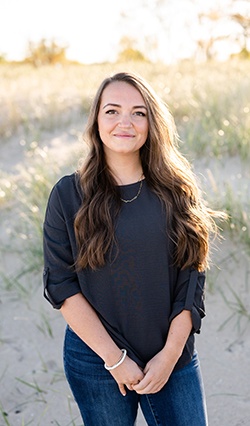 As one of our assistants, Samantha loves interacting with patients while also learning new things every day. She's been a part of this field for over five years! Away from the practice, she has a boyfriend, two dogs, and two cats. Some of her favorite hobbies include playing with the pups, reading, hiking, fishing, and traveling. Her dream vacation is an Alaskan fishing trip!
Lauren, Dental Assistant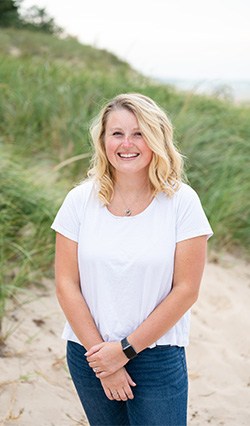 With five years of experience under her belt, Lauren joined our team in 2022. Before that, she studied at the Dental Assistant School of Grand Rapids and earned her certifications in X-rays and CPR. When asked what she loves most about her job, she shared that it's creating new relationships with patients and helping provide a comfortable experience for them. Outside the office, she loves spending time with her spouse, family, and friends. She also enjoys staying active, reading books, camping, and taking trips!
Reid, Mascot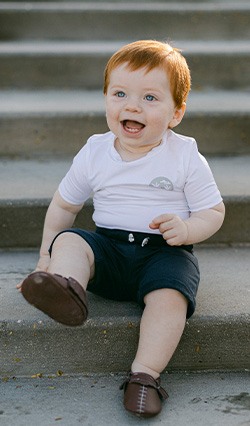 Reid is the newest member of our dental family, and we're so happy he's here! He does a great job of bringing smiles to everyone's faces, especially Cheryle and Susan, who always look forward to cuddling with him. Dr. Ariel and Dr. Eric are his proud parents, and he has two cat sisters at home. In his free time, you can usually find him watching ceiling fans, practicing his kicks during diaper changes, staring at shadow puppets on the wall, and napping. He especially loves hearing stories from Grandma!