Advanced Dental Services & Technology – Norton Shores, MI
The Best Technology for the Best Care
These days, in order to provide the best dentistry possible, you need to have the right equipment. That's why Dr. Eric and Dr. Ariel have filled our dental office with the latest, proven technology, enabling them to deliver dental care that is consistently efficient, gentle, and precise. You'll be amazed by what they can accomplish in a single visit, and to learn about some of the instruments you'll benefit from at your appointment, read on below.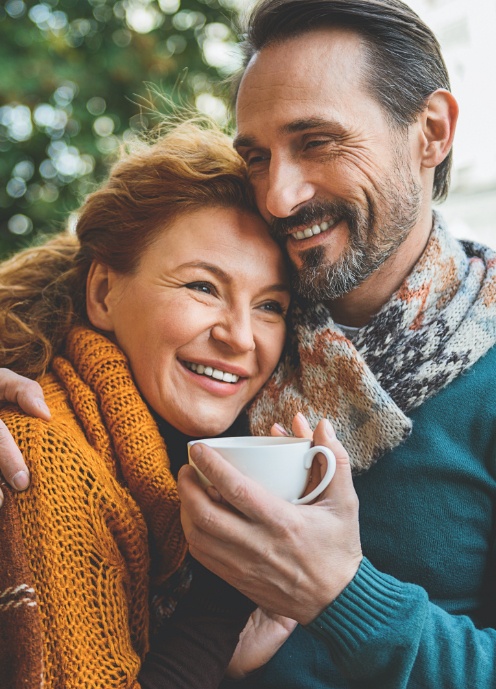 Intraoral Camera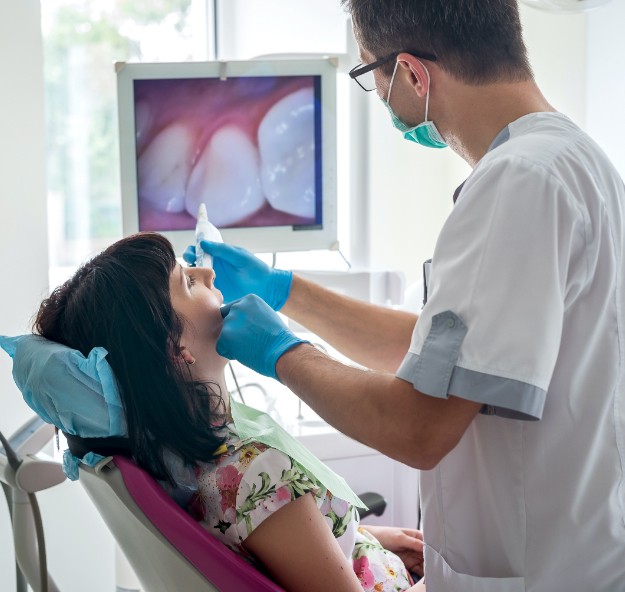 During your checkups, we'll use an intraoral camera to take high-resolution images of the hard-to-see areas of your mouth. These can then be displayed on a large monitor right next to your chair, allowing your dentist to instantly spot the early signs of any issues, plus you'll finally be able to see your mouth from their perspective. This will make it much easier for you to understand what they are talking about when it comes to your oral health and treatment options.
Digital X-Rays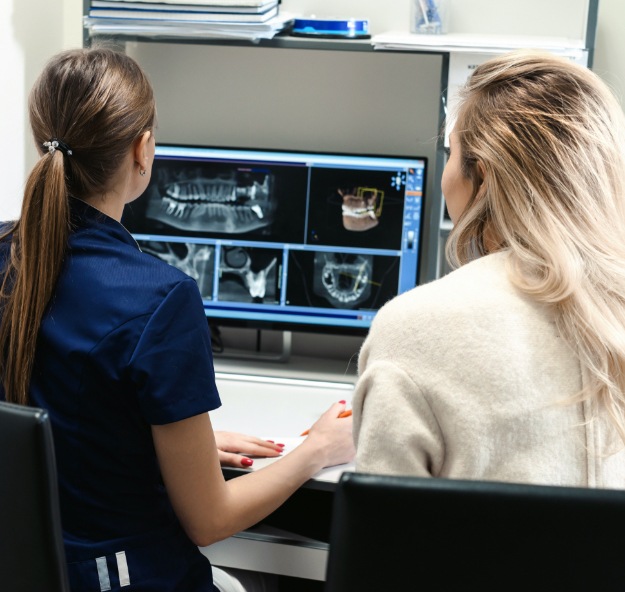 X-rays enable our team to look below your gum line and examine the roots of your teeth and the supporting bone so we can detect problems that might be hidden from the naked eye, such as cavities, infections, and even cancer. Our dental office uses the DentiMax Dream sensor for digital X-rays, which exposes patients to significantly less radiation while producing higher resolution images compared to traditional film. We also have a Maxray Cocoon portable digital X-ray machine that offers premier patient comfort and can create crystal clear images in a matter of seconds.
Digital Impression System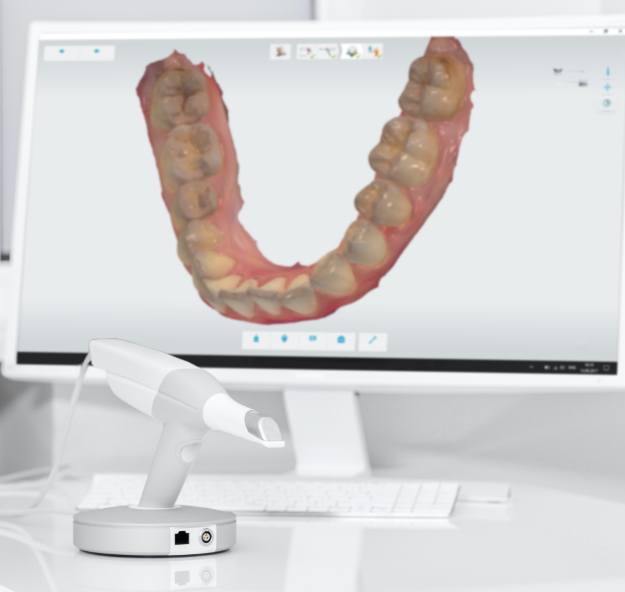 Before giving someone veneers, a bridge, or dentures, we need to take an impression of their teeth. Rather than having a patient bite into a mold, we can instead scan their mouth with a small wand. In less than 5 minutes, it's able to create a perfect digital impression. This approach gives us much more information compared to a physical model, plus the process is much less messy, and we never have to do retakes.