Implant Dentures — Norton Shores, MI
Strong and Long-Lasting Full-Arch Tooth Replacement
It is estimated that roughly 23 million Americans are missing all of their teeth, while millions more have lost either all of their upper or lower teeth. Many of these individuals purchase traditional dentures, but they end up feeling dissatisfied with their prosthetic. Is there a better solution? For most patients, yes! Here at Laketown Family Dental, we are proud to offer implant dentures in Norton Shores. Learn more about this remarkable treatment on this page, and call us when you are ready to schedule your consultation.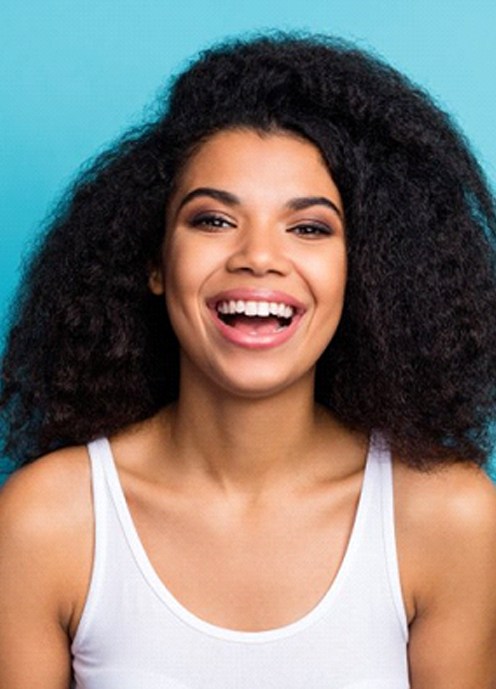 Why Choose Laketown Family Dental for Dental Crowns?
Both Dentists Are Fellows of the Academy of General Dentistry
Digital Impression System – No Messy Goop!
Metal-Free, Lifelike Materials Used
What Are Implant Dentures?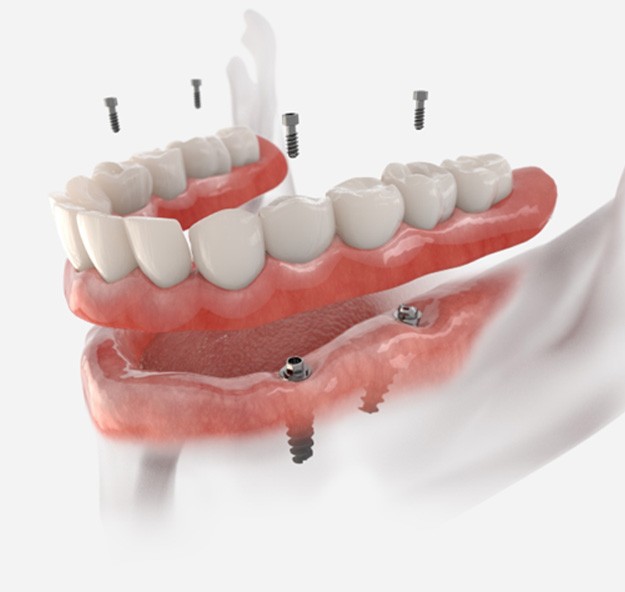 Dental implants are prosthetic tooth roots. When they are inserted into the jawbone at strategic locations, they can serve as a strong base of support for artificial teeth. Implant dentures are much stronger and sturdier than regular dentures.
There are a few different types of implant dentures, including ones that are removable and those that are permanently fixed in the mouth. During your consultation, we will determine which type may be best for you.
Fixed/Permanent Implant Dentures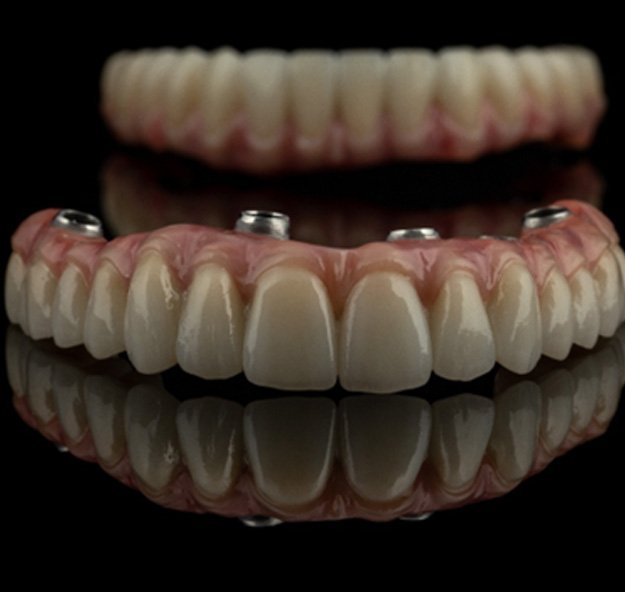 These dentures can only be taken out of the mouth with the help of a dental professional, making them a convenient option for patients who want their prosthetic teeth to be as lifelike as possible. They typically require 4 – 6 implants per dental arch.
Removable Implant Dentures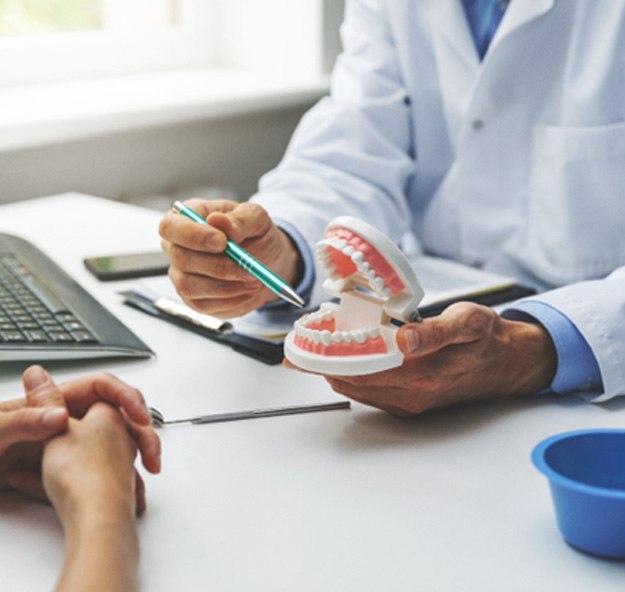 Sometimes called overdentures, these easily snap onto and off of the dental implants that support them. They typically require fewer implants than their permanent counterparts, making them an excellent option for many patients who have lost some bone density in their jaw.
The Implant Denture Procedure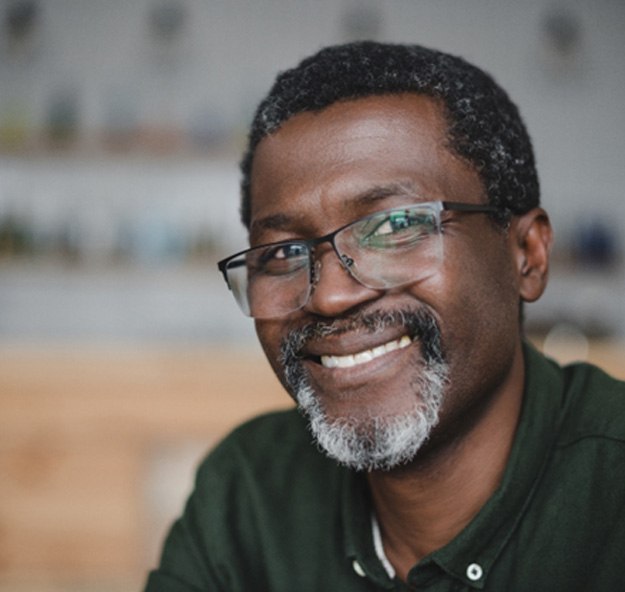 The implant denture procedure usually goes like this:
We examine your mouth and learn about your circumstances in order to determine if dental implants in Norton Shores are a fit for you.
Implant surgery. We refer you to a local specialist to have your implants placed in your mouth.
Over a period of a few months, the implants bond with the surrounding bone.
We design and place your implant denture.
Although the implant denture procedure may seem lengthy, its end results are well worth it.
Am I a Candidate for Implant Dentures?
In general, candidates for implant dentures:
Have adequate bone density in their jaw to support dental implants.
Stick to excellent oral hygiene habits.
Are in fair overall health.
Are free of gum disease and other oral health problems that could adversely affect their implants.
If you aren't sure if dental implants are right for you, schedule a consultation with an implant dentist in Norton Shores. Most adults with missing teeth do qualify for the procedure.
Benefits of Combining Dentures & Dental Implants
Some of the most outstanding benefits of implant dentures include:
You can expect to be able to eat virtually any food, including those that are off-limits with traditional dentures.
Natural appearance. We carefully design implant dentures with the goal of making them look and feel as natural as possible.
Jawbone preservation. Dental implants stimulate the jawbone and help it to maintain its strength and volume.
Dental implants have the potential to last a lifetime, and implant dentures last much longer than traditional ones.
Easy maintenance. In many ways, caring for dental implants is similar to caring for natural teeth.