Dental Crowns – Norton Shores, MI
We Can Fix Your Broken Tooth Right Up
As strong as teeth are, it's not uncommon for them to fall victim to decay or breakage over the years. If you have a damaged tooth, then you already know how difficult it can be to chew certain foods or even smile proudly. Fortunately, at Laketown Family Dental, we can fix your broken tooth right up by fitting a custom dental crown over it. This simple treatment may be just the thing you need to make your tooth look and feel good as new. Contact our friendly team today to schedule a consultation for dental crowns in Norton Shores, MI!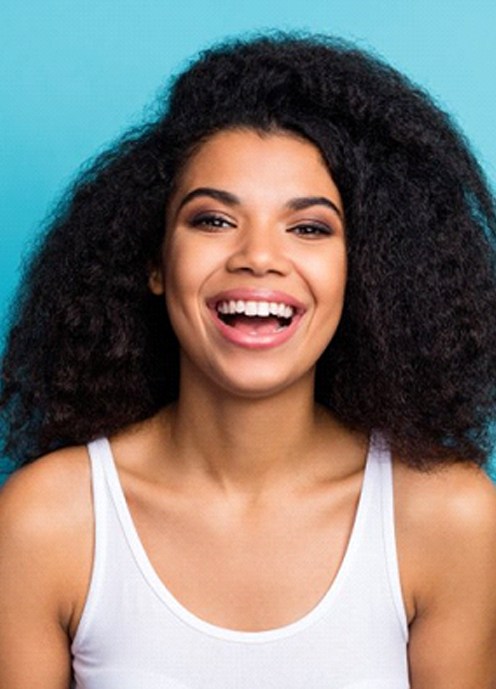 Why Choose Laketown Family Dental for Dental Crowns?
Both Dentists Are Fellows of the Academy of General Dentistry
Digital Impression System – No Messy Goop!
Metal-Free, Lifelike Materials Used
What Is a Dental Crown?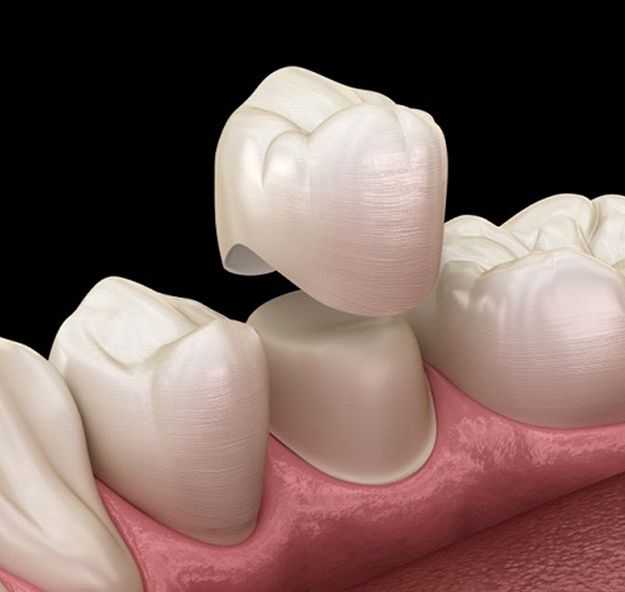 You can think of a dental crown as a hollowed-out "cap" that fits over the entire visible section of a tooth – basically, all that you can see above the gumline. Usually, a dental crown's job is to build up a tooth's structure and protect it from becoming even more damaged. Some of the common reasons why your dentist in Norton Shores might place a crown include:
A tooth has become worn-down
Root canal therapy has recently been performed on a tooth
A tooth has a cavity that is too large for a regular filling to treat
These days, dental crowns can be crafted from a variety of materials, including durable metals like gold. However, many patients prefer ceramic and other tooth-colored options; these crowns are designed to flawlessly blend into your smile.
The Dental Crown Process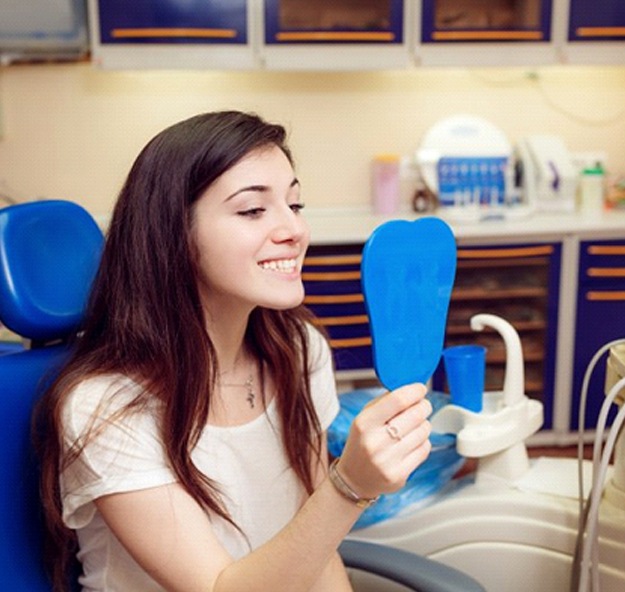 Getting a dental crown only takes two appointments, with a few short weeks in between them. First, Dr. Eric or Dr. Ariel will file down a sliver of enamel from the outermost sides of the tooth; this ensures there is enough room for the crown to be placed without it bulging out amongst your overall smile. Next, we capture digital impressions of your tooth, creating a model on which the team of professionals at a trusted dental lab will base your crown. Our dentists will place a temporary crown over the tooth while the permanent one is being made, and once it arrives at our office, you'll return to have it cemented into place.
The Benefits of Getting a Dental Crown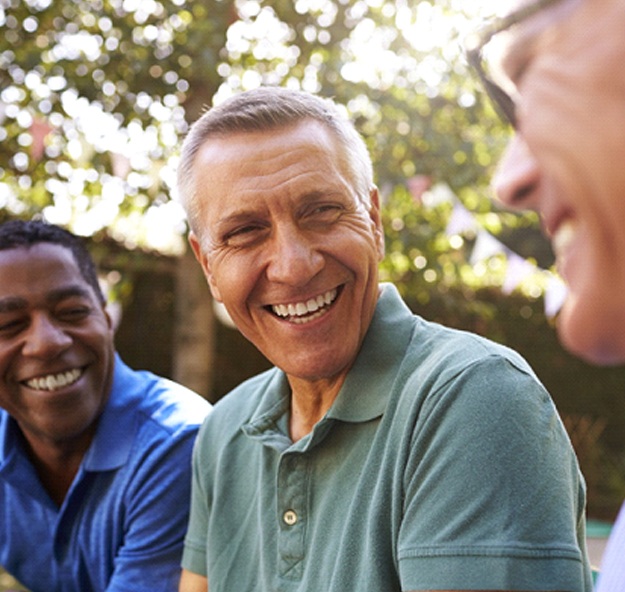 Dental crowns are a popular and versatile treatment that delivers several benefits, such as:
Improved comfort – When a damaged tooth is protected by a crown, you can once again chew your favorite foods without discomfort.
Seamless appearance – Metal-free crowns are carefully designed to match the surrounding teeth, so people around you shouldn't be able to tell that you even have a crown.
Protection for your tooth – A crown shields a vulnerable tooth from even further decay and damage, reducing the risk that the tooth will need to be extracted.
Easy maintenance – Caring for a crowned tooth is as simple as brushing, flossing, and attending dental checkups regularly.
Long-lasting results – As long as you take good care of your crown, it can easily last for 10-15 years or possibly longer.